Spotland Productions is a media production recording facility based in Nashville, Tennessee.
Since 1968, advertising and public-relations firms have been depending on Spotland's audio services for everything from great sounding radio and television commercials, syndicated radio and industrial audio-visuals, to CD-ROM and Internet applications. With over forty years' collective experience, Spotland clients get the best service and results available anywhere.
Radio and TV Commercials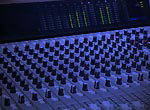 From million-dollar aerial panoramas to one-day-only sales, Spotland has created soundtracks for every flavor of commercial in broadcast history. We've done radio campaigns for food, finance, healthcare, tourism, education, entertainment, politics, and travel. We've created sound design for television spots from hockey, cycling, and baseball, to restaurants, hospitals, and social services, along with music video sweetening. And through the years, our work has helped garner an array of advertising awards.
Syndicated Radio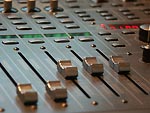 Spotland's track record in syndication spans nearly thirty years. Our client list includes XM Satellite Radio, Crook and Chase,SPI, NASCAR, Westwood One, Jones Radio Network, MJI/Premiere, and the U. S. Air Force. With any combination of in-studio, on location, or via ISDN or telephone patch, we will make it happen and provide world-class finished product.
Industrial and Internet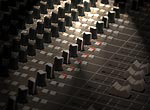 Spotland has always been on top of industrial audio's long and enigmatic evolution. We've handled most everything from linear timecode to OMF and imported movie files, and can supply a plethora of formats - .wav, .aif, mp3, CD audio, DAT, Quicktime, Windows Media, RealPlayer, even 8bit µ-law. We've done it all - full length industrial films, award presentations, soundbites for CD-ROM's and websites, on-hold messaging, and voice prompts for telephone systems and ATM's.
ISDN and Telephone
With talent and agency accounts frequently spread over a multi-state or intercontinental range, Spotland can handle your situation. If the talent's in Connecticut, the client's in Nevada, the agency's working from Nashville, and the client's marketing rep wants to phone in from Hawaii, we'll get everyone connected. We routinely link with the BBC and NPR, and host radio tours with overlapping station phone-ins. Our ISDN codecs can interface with practically anyone, anywhere.
Give us a call at 615-385-2957 to discuss your needs.